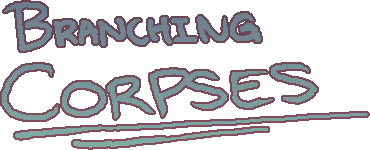 Branching Corpses: Factions
This game is part of the Branching Corpses project. Branching Corpses is a community made game series where you can extend the story!

Branches:
AB:A: The Monster King is destroyed [In dev by Adrien]
AB:B: The Hu-mans are wiped out [Still open for development]
If you want to find out more about the project as a whole, visit the wiki.
If you want to start from the very first corpse and work your way through, go here.

Credits:
All art is made by me and other members of the Branching Corpses Community.
This entry was made in GameMaker: Studio 1.4's HTML5 export on web.
The Windows executeable version is made in GameMaker Studio 2 and compiled on Windows 10.
The font used throughout is Comfortably Fucked by NAL Games.